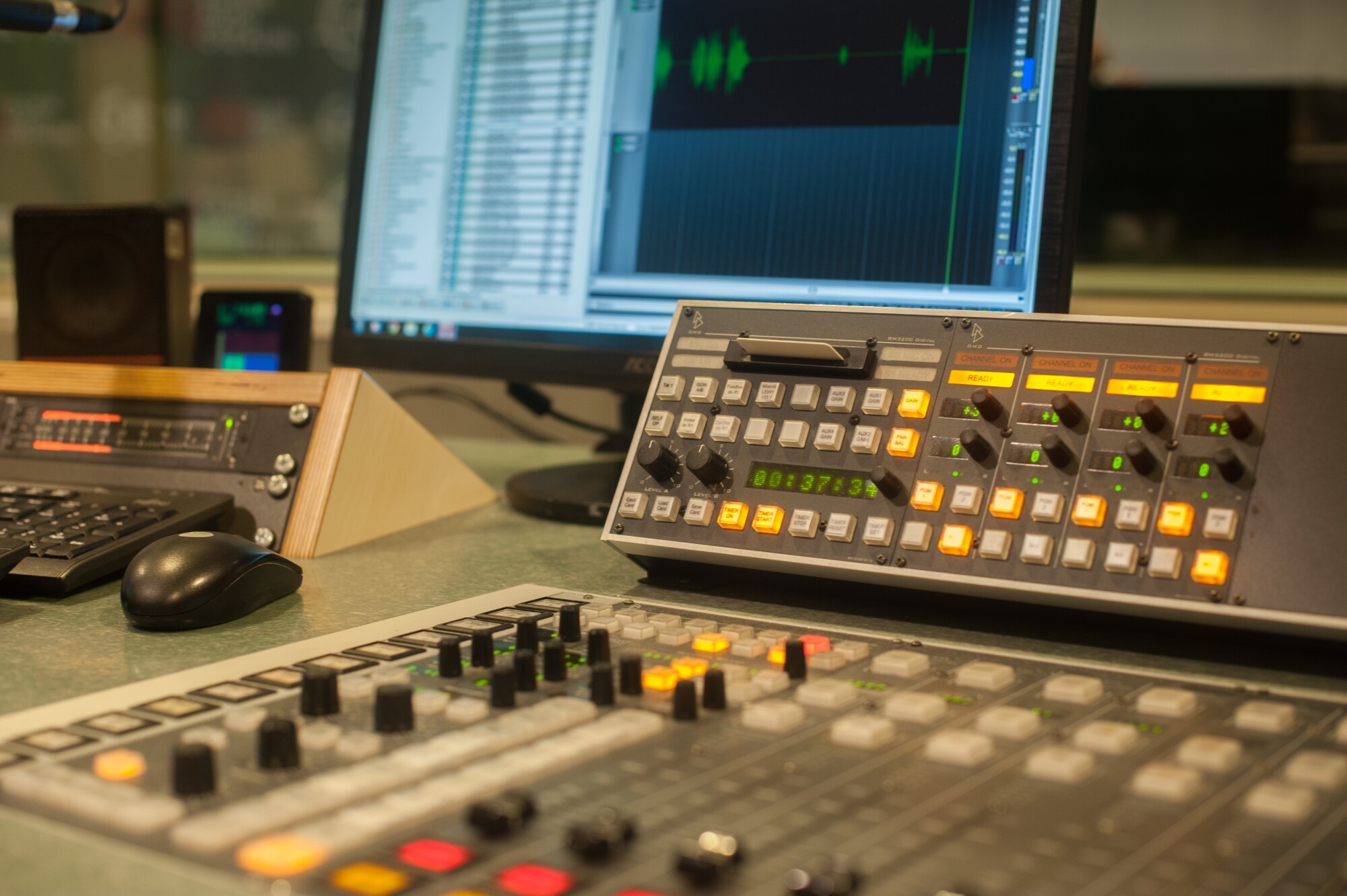 The radio industry as we know it today got its start all the way back in 1919. Every successful radio station since then has had a common denominator that led to its success: great equipment.
No matter how many listeners your studio has, it's important to understand the basics of radio equipment. After all, the best radio station equipment serves as the foundation for all of your content. Here's a quick guide to every single tool a radio station needs.
1. Microphone
Every DJ needs a solid microphone if they want their voice to be heard, and there are a couple of options available. Dynamic mics and condenser mics are most common for radio broadcasts.
Both have pros and cons, so make sure you understand your individual needs before purchasing. For the best audio quality, find a microphone with some additional qualities:
Filters background noise
Able to be shock-mounted
Pop filter friendly
A great mic is where it all starts for a radio station, so find one that suits your goals.
2. Mixing Board
With every microphone, there needs to be a mixing board. Having a great mixing board gives you the ultimate control over your sound.
Not only can you control sound levels for you and/or guests, but mixers can also improve your sound quality ten-fold compared to raw audio hookups.
Mixers should arguably be the best radio station equipment in your studio, as they greatly influence the quality of your final product.
3. Soundproofing
Another great way to ensure your audio quality is top-notch is by purchasing soundproofing equipment. Most common are soundproof panels that can be mounted on the walls of your recording space.
Soundproof panels come in many varieties including:
Acoustic foam
Acoustic panels/boards
Fabrics
Floor underlayment
No matter what material you choose, soundproofing is invaluable to any DJ since it reduces background noise and echoes. You can keep your audio sounding clean.
4. Headphones
Of course, every great DJ needs great headphones. Keeping track of audio levels is a must for every radio station, and headphones help accomplish that task.
Over-ear headphones work best as they help to block out background noise. In doing so, you can stay focused on the signal playing back into your ears and keep track of the smallest audio details without any trouble.
5. Custom/High-Quality PC
In today's day and age, broadcasting is a digital industry. That means you need a computer that can handle all the software needed to produce, record, and distribute your radio broadcast.
As is the case for any digital media, a fast computer makes production possible. Consider building/buying a custom PC to meet your individual needs.
If that's not an option, research which computers are best for broadcasting and find a brand that works for you. Computers streamline your entire production process.
Get Started and Work Better With the Right Radio Station Equipment
Whether you're a seasoned professional or a newbie to the radio world, we hope this short radio station equipment guide helped outline the important things every radio production should have. At Virtual Jock, we can take your broadcast to the next level.
We offer services in production, voice talent, and successful music formats so that your radio idea can thrive. Contact us so we can help you produce a quality radio show today!