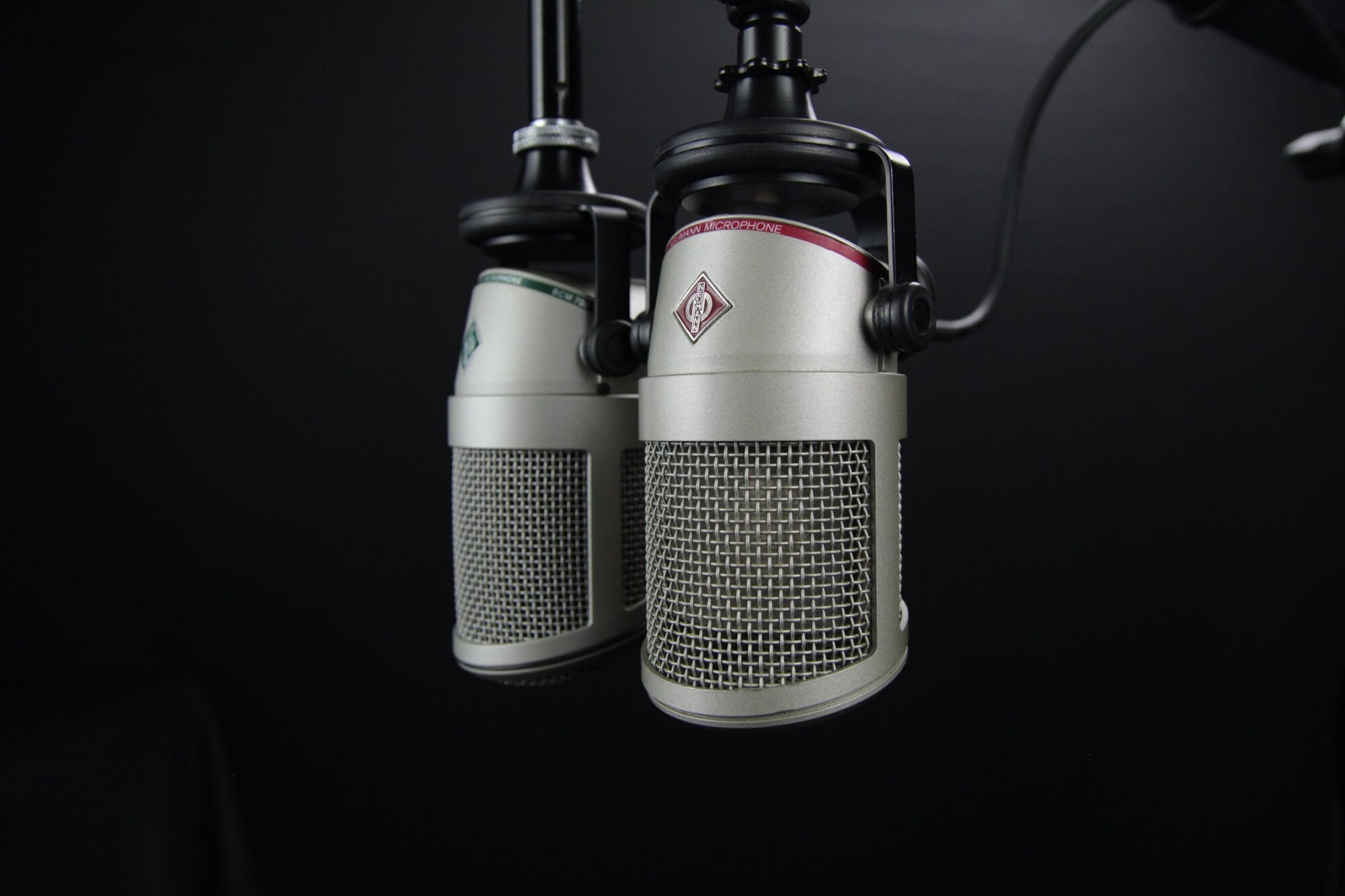 Microphones are the most essential pieces of equipment for a radio station. After all, you can expect anybody to listen to you if you are not able to provide high-quality content.
It's relatively simple to find the best mic for beginners, but not everyone knows where to start.
Let's explore everything you should keep in mind during your search.
1. Price

As you may anticipate, the price of the microphone is one of the most important factors to consider. In general, you won't want to purchase highly expensive equipment for a beginner since they won't have the experience to make the most of it.
Additionally, beginners don't always handle microphones as carefully as they should, which can easily damage the device. So, purchasing a microphone that costs thousands of dollars is generally unwise in this scenario.

However, this doesn't mean that you should aim to purchase the cheapest microphone possible. Although this equipment is easy to replace if something happens to it, you will likely find that it produces subpar quality.
Instead, a reliable microphone for a beginner should cost around $200-$300.
2. Directional Capability

There are many different microphones on the market that all have different functions. Some are specifically designed to pick up sound far away, while others are perfect for close-range speaking.
There are four directional categories that you'll encounter:
Cardioid
Omnidirectional
Bidirectional
Shotgun
In the context of a radio station, cardioid microphones are the most favorable type.
Omnidirectional microphones pick up sound from every direction, as the name suggests.
 This can easily prove to be an issue when you have multiple speakers on your show.
Although not quite as much of a problem, a bidirectional microphone can still be difficult to implement. Shotgun microphones are geared more toward filming as opposed to speaking.
This information will ensure that you make the decision that's best for you while also streamlining the purchasing process.
3. USB vs XLR

This is a debate that many people find difficult to settle. For those unfamiliar, a USB microphone plugs directly into a computer via a USB port.
In general, there is no additional required setup, but you may need to download drivers in order for the microphone to function. More often than not, you can get the microphone functioning in seconds.
An XLR microphone, on the other hand, is a bit more complicated and is the type of device that you'll often find in a music studio.
This device requires an XLR cable to be connected to an audio interface. The interface is then connected to the computer. 
Due to the way an XLR microphone functions, it requires a secondary source of power in this manner.
The main benefit, though, is that your recordings will be of a much higher quality. You will also be able to adjust the gain on your audio interface, which can help give the recordings a bit more fullness.
For beginners, it really depends on the type of quality you're looking for. If someone new at your station simply needs a microphone to use, a USB microphone will suffice. If you need a warm, professional sound, though, it's best to go with an XLR microphone.
4. Frequency Response

All sound exists on a spectrum. The range that most of us can hear from 20 hertz to 20,000 hertz. Interestingly, microphones typically do not convert sound on a one-to-one ratio.
This means that some frequencies will be a bit more focused while others will be more muted. When speaking directly into a microphone, it's best to have a bit more emphasis on the highest frequencies while maintaining a dip in lower frequencies.
This is due to the fact that the lower frequencies of somebody's voice often make you sound congested or muffled. By enhancing higher frequencies, you'll give the audio recording a more crisp, warm sound.
Although you can use software to change these values, many people prefer to use a microphone that is already crafted to accommodate this endeavor. For a beginner, the same concept applies. Even if you choose a USB microphone, you will want to find one that is built in this manner for the best results.
5. Durability
As previously mentioned, cheap microphones will need to be frequently replaced. But, microphones that are highly durable are ironically often also cheap.
Microphones that can produce high-quality recordings are often extremely sensitive to movement or shock. Dropping one even a single time could sometimes be enough to affect its performance.
However, beginners are not always the most careful when handling microphones. So, it's best to find a microphone with a good balance of quality and durability.
You should also consider the general longevity, as well. By reading online reviews, you'll be able to learn from other people's experiences with the device and determine how long you can expect it to last. This is especially important for smaller stations that don't have a particularly large budget to keep purchasing new equipment.
To increase the longevity of a device even further, be sure to properly train your users on how to handle them.
Finding the Best Mic for Beginners Can Seem Challenging
But the above information will make the process far smoother. From here, you'll be able to ensure that you find the best way for beginners and prevent any issues from arising in the future.
Want to learn more about what we have to offer? Feel free to reach out to us today and see how we can help.