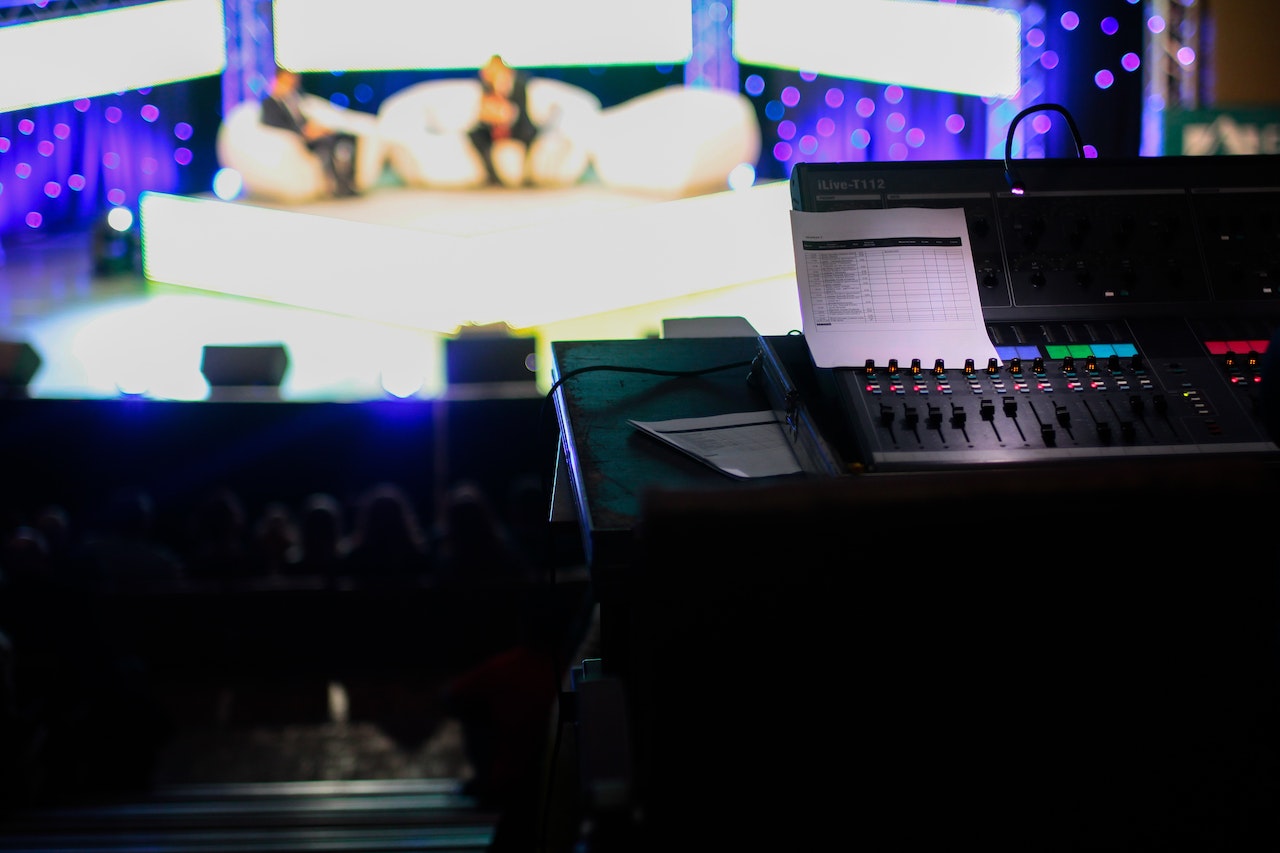 In the ever-evolving world of radio, staying ahead of the competition and captivating your target audience is crucial. With listeners having access to countless stations and streaming platforms, continuously refining your radio station's sound and maintaining a strong, loyal audience can be a challenging task. That's where Virtual Jock comes in
Virtual Jock is your one-stop solution for cutting-edge, localized radio content. Our extensive roster of major market talent spans across all formats, ensuring we have the perfect voice to fit your station's unique style and brand.
Each of our personalities boasts over a decade of experience in major markets and has a proven track record in both ratings and revenue generation. Furthermore, we make sure to provide you with 6 shows a week, tailored to your specific station and market, ensuring a continuous flow of fresh, engaging content for your audience.
Not only does Virtual Jock offer unparalleled on-air talent, but we also provide a range of additional services to help refine and perfect your radio station's overall sound and reach. This includes assistance with format development, imaging consultation, and even programming advice. By collaborating with our team of experienced professionals, your station will receive a comprehensive sound upgrade, equipping it with the tools and strategies needed to thrive in today's competitive market.
In the upcoming sections of this article, we will discuss in detail how Virtual Jock's services can amplify the quality of your radio station's sound, drawing in new listeners and solidifying the loyalty of your current audience. Learn how to leverage our exceptional talent, innovative formats, creative imaging, and strategic consulting, ultimately driving your radio station to achieve unparalleled success.
Stay tuned as we delve into the world of Virtual Jock and reveal how our state-of-the-art services can revolutionize your radio station's sound and unlock new opportunities for growth.
Unleashing the Power of Top-notch Talent
A radio station's success heavily relies on the quality and appeal of its on-air personalities. Virtual Jock recognizes this and offers an extensive slate of experienced and talented radio professionals to give your station an edge over competitors.
Each personality within our roster boasts a minimum of 10 years of experience in major markets and comes with a stellar track record in driving ratings and revenue growth. This level of expertise not only ensures captivating performances but also brings invaluable industry knowledge and insight to your station.
With our talent covering all formats, including pop, rock, country, and talk radio, we guarantee a seamless integration into your station's existing theme and format. The result is a consistent and immersive listening experience for your audience.
Additionally, our personalities provide six shows a week with localized breaks, ensuring that your content remains fresh, engaging, and relevant to your target market.
Harnessing the Benefits of Innovative Formats
Curating the perfect blend of music, talk, news, and features is a significant factor in fostering an engaging atmosphere for your listeners. Virtual Jock takes the guesswork out of format development by offering a comprehensive array of well-crafted formats designed for maximum appeal. By leveraging our expertise, your station can cater to the ever-changing preferences of your listeners while maintaining a strong and recognizable brand identity.
Moreover, our format consultation services can assist you in creating a programming schedule that keeps your audience tuned in during peak listening hours. This strategic approach to format development ensures that your content is always relevant, dynamic, and engaging while staying true to your station's core values and goals.
Elevating Your Station's Sound with Creative Imaging
Imaging plays a crucial role in defining your station's sound and brand identity. It includes everything from the distinctive voiceovers and promotional elements to the catchy jingles, sound effects, and music beds that help your station leave a lasting impression on listeners.
Virtual Jock's team of audio and branding experts will collaborate closely with your station to create a comprehensive imaging strategy that showcases its unique identity and personality.
Our customized imaging packages are designed to resonate with your audience while effectively communicating your brand's message. With a focus on quality and relevance, we ensure that your station stands out from the competition and garners the attention it deserves. Furthermore, our team stays up-to-date with industry trends and advancements, ensuring that your station's imaging remains fresh and contemporary.
Strategic Consulting for Long-term Success
Apart from our services related to talent, formats, and imaging, Virtual Jock offers strategic consulting services to help your radio station navigate the challenges of an evolving industry landscape. Our team of experienced professionals will assess your station's current performance, audience reach, and revenue streams before proposing targeted solutions that capitalize on your strengths and address your weak spots.
With a data-driven approach, our consulting services can deliver invaluable insights into listener preferences, industry norms, and emerging trends. This information allows your station to make informed decisions and adopt proven strategies to maximize revenue, audience engagement, and overall growth. By working closely with our experts, your station will be equipped with the tools and knowledge required to thrive in an increasingly competitive market.
Virtual Jock: Your One-stop Solution for Radio Excellence
Virtual Jock is your ultimate partner in achieving radio station success. Our comprehensive suite of services — encompassing talent acquisition, formats, imaging, and strategic consulting – has been meticulously designed to help your station carve out an exclusive niche in the radio landscape. Our commitment to providing exceptional quality, unparalleled experience, and a keen understanding of industry trends ensures that your station will be in the best possible position to captivate a growing audience and scale new heights of success.
By partnering with Virtual Jock, your radio station will secure its place as a powerhouse in the industry — streamlining its sound, engaging listeners, and driving unparalleled growth. Choose Virtual Jock today to redefine your radio station's future and unlock the full potential of your on-air offerings with our comprehensive radio programing services!