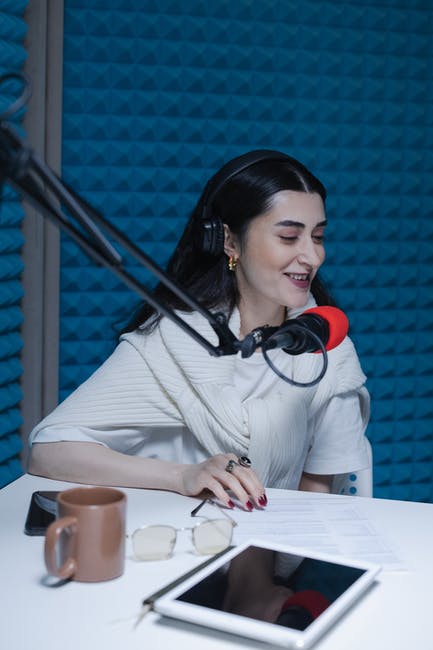 Animated videos make up 33% of business advertising. These animated videos will utilize voice talent to bring the advertisement to life.
Getting the right voice actors for your marketing project is vital if you want a good return on investment. If you find the right voice actor, your product has a greater chance of being remembered, even years later.
For example, if you remember the Trix rabbit, you'll probably remember the catchphrase, "Silly rabbit, Trix are for kids!" Without the right voice talent, it wouldn't be very memorable, right?
So keep reading to learn how to find the right voice talent for your project. We've got five great tips.
1. Tone of Voice
You must first decide what tone you want for your video when looking for voice talent. Taking your industry into account can help. For example, if you're in the toy-making industry, you should convey feelings of excitement and high energy.
By knowing what tone of voice you want before you begin searching, you can waste less time than if you hadn't already considered the tone you're seeking.
2. Target Audience's Age
Another important factor when choosing voice talents is to use a voice that matches the video's contents. You can do this by identifying the target audience.
For example, a radio production aimed at healthcare workers will require a more mature, professional voice-over to appeal to the target market of healthcare professionals. Whereas, if your product is aimed at children, you may want to enlist the voice talent of a kid within the same age group as your target audience.
3. Get Samples
You don't want to go in blind when it comes to hiring voice talent. Regardless of which company you partner with, always get audio samples of the artist's previous work.
Also, review their portfolio. If you're looking for a particular voice talent, such as warm and professional, then make sure the artist you're considering has done similar work previously. If their portfolio matches your needs, you're more likely to have success in hiring them for your project.
4. Review Their Services
Not every voice actor is the same, so it's essential to review the services offered by the artist you're considering. For example, if you're looking for voiceover talent for explainer videos, you'll have better success with a voice talent artist specializing in that format.
Conversely, someone who needs help understanding what is required for a good quality explainer video won't be able to provide the same quality voiceover.
5. Use a Voice Talent Agency
Finally, work with an agency when searching for the perfect voice talents. A reputable agency is almost guaranteed to have hired top-quality talent to work for them, giving you peace of mind that the quality of the talent will be professional.
An agency can also help you with auditions, saving your company valuable time. Typically, agencies charge a nominal fee for their services, for example, between 10% and 20% of the voice talent's earnings.
Find the Best Voice Talent Today
The right voice talent can make or break your advertising video, so experts recommend you research the right company to work with. Each voice actor will have different skills, so knowing what you're looking for before you begin is essential if you want to save time and money.
Contact us today to inquire about our services if you're looking for top-quality voice over talent. We offer radio programming, virtual PD/MD, custom-made formats, and top-quality radio imaging/voice talent.