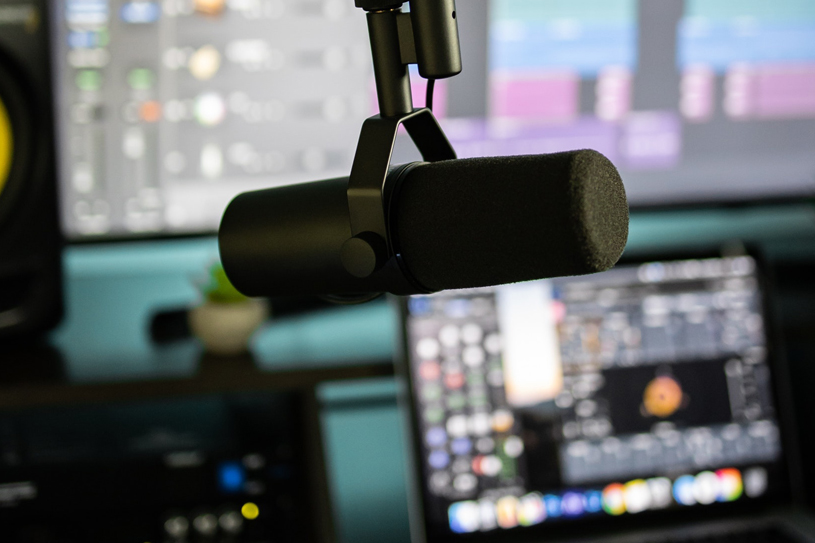 When Marconi made the first transatlantic radio wave, he probably never imagined we would be where we are today. More than 244.5 million American adults listen to the radio each month. In the competitive climate of radio today, you've got to be top-notch to grab the attention of listeners and earn your way to the top of the market. Whether you are starting a radio station or changing your format, you know that you have an important decision to make. The foundation of your station lays in your format and you have to know your audience to provide relevant programming. Keep reading for 7 factors to consider when building a radio station format!
1. Consider the Competition
Just like any product or service on the marketplace, the first step is seeing what is already out there. Using All Access and Nielson's ratings you can see where the market is too saturated. If there are decades-old stations that you know listeners are committed to, you might stay away from that format.
If you're up for a challenge and have a great idea, go for it. However, the best option is looking for formats that aren't tapped into yet. You want to offer something unique and interesting to grab the listener's attention and then retain it.
It's important to pay attention to companies as well. Sometimes watching how a company is behaving in a market can let you in on some secrets. If they are planning to sell or change their game plan, you'll be able to make a better decision for your future.
2. Research the Demographics
Another marketing plan must-have, you'll need to find out who is listening. Meaning you should know exactly what demographics make up your market. You'll need to find out information about age, race, sex, employment, education, income, marital status, and more.
These factors can give you a major hint as to what they would like to hear. Most radio broadcasting companies will create a "sample profile" of one of their station's listeners. Whenever you need to come up with content, you refer to that profile. If they would most likely be interested, your content is good to go and works when it comes to trying to target your audience.
The more information about your potential listening audience that you have, the better you can relate, sell, and provide relevant information to them after you have decided on the format.
3. Can Your Team Sell It?
It would be great to just pick a format that you think is the most interesting. When building a radio station format, you'll need to consider how you are funding this operation.
Sales are the way to do it. Making an informed decision about business comes down to money. If you think you have a great idea about which format to go with, sit down and think about how marketable it is. Ask your team if they believe in the decision and what challenges they think you may face.
Depending on the format, you may have vastly different clients looking to advertise on that station. For example, your local smoke shop might not be interested in advertising on your gospel station. In that case, you probably wouldn't want them to either.
4. How Are You Going to Promote It?
When it comes to radio stations, marketing is a double-edged sword. Thank your Promotions Manager, they have a lot on their plate! Not only are you concerned with promoting your clients in the best way possible but you have to make sure you are getting your station out there too.
The big question is how are you going to create a unique identity for your station.
Think about ways that you can promote the format. Non-profit involvement is a wonderful way to get out there and make a name for yourself while making a difference in the community. Depending on the attitude you bring with your format, some non-profits may be hesitant to work with you.
On one hand, you could have the edgiest rock station ever and be super successful. On the other, you could have a talk station full of angels. Both have their own benefits. Either way, you'll need promotional materials to get you to the top. This means coming up with creative ideas and then all of those logo-ed out materials that we all end up with way too much of.
Also, think about remotes. How is your format going to look out at businesses and how exactly does it come into play when you are on-site with listeners? Your street-team will need to know how to represent your unique identity and have the right tools to do so.
5. Syndication, Clocks, and Programming
Another big question is syndication or no syndication? Where are you getting your radio shows from and what does that sound like in your market? These are very important questions to ask yourself and will save you some pain once you're deeper into planning.
Furthermore, think about clocks. Sometimes there are formats that stick to a general idea about how clocks should be composed. Your rotations for commercials, music, and voice-tracking will be the foundation of how you compete in a market against other stations. This includes how you schedule your shows. A one minute difference could throw your whole game off.
Your format will come into play with your sweepers and liners as well. These will act as another key identifier for your brand. Working between programming and production is an important relationship to consider. Virtual Jock offers production services to help out!
6. Who Is Your Talent?
You could have the greatest program director in the world and still miss the bar if your talent isn't on point. Consider the factor of who is going to be on your station if you choose a certain format. These are the voices (and nowadays faces), of your station.
We love sounding local when it comes to radio. You'll need to find talent that fits your format, sounds good, and if they aren't local they need to make it sound local. Hiring outside of your market can be intimidating so if you're looking to make sure you're getting the right people, check out our talent.
7. What Isn't Working?
Back to the competition, but not so competitive this time. Pay attention to who is failing. If you notice there is a format that is overall underperforming in the ratings, find out why. Depending on the answer you know you have a chance to make something happen there or you know to stay away.
Securing the Right Radio Station Format
Keep in mind that radio is a service and a product so you still need to think about the marketing plan when you are trying to figure out which radio station format will work best for you. Taking these factors into consideration will help you plan for the long haul and create the best station possible.
Set yourself up for success and next time the ratings book comes out, you'll be sweating a little bit less and the office won't be so dead.
We offer great format design at Virtual Jock, make sure to check out our services and see what we could offer you!